Best Steam and Microwaves
Choose from over the range, microwave drawers, in wall, steam and speed ovens from Sharp, Bosch, Wolf, Thermador, Miele, Gaggenau, Frigidaire, Amana, KitchenAid, Samsung, LG and more.
MICROWAVES LEARNING CENTER
Microwaves have advanced over the years with many better choice for through the wall applications. You can place them over the range or integrated your cooking microwave in aspeed oven. Steam is now the product of choice for healthy cooking.
Click on a Yale Guide to understand your best options for you and your family. Over 200,000 people have read a Yale Guide.
popular Buying Guides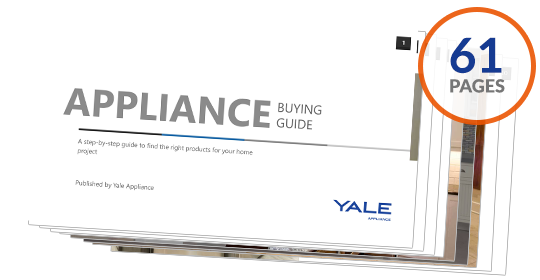 Appliance Buying Guide
Choosing a new appliance can be a confusing and time-consuming experience. We've taken all the pain out of the decision process with our new guide to choosing your new appliance. You...
Get the Guide Now
Live Chat
Showroom
Visits
Cart
Search